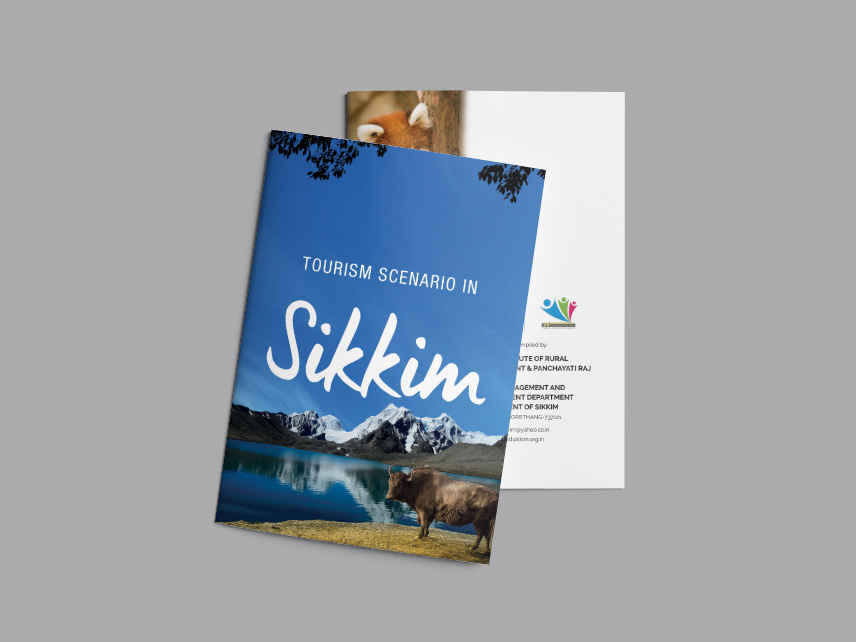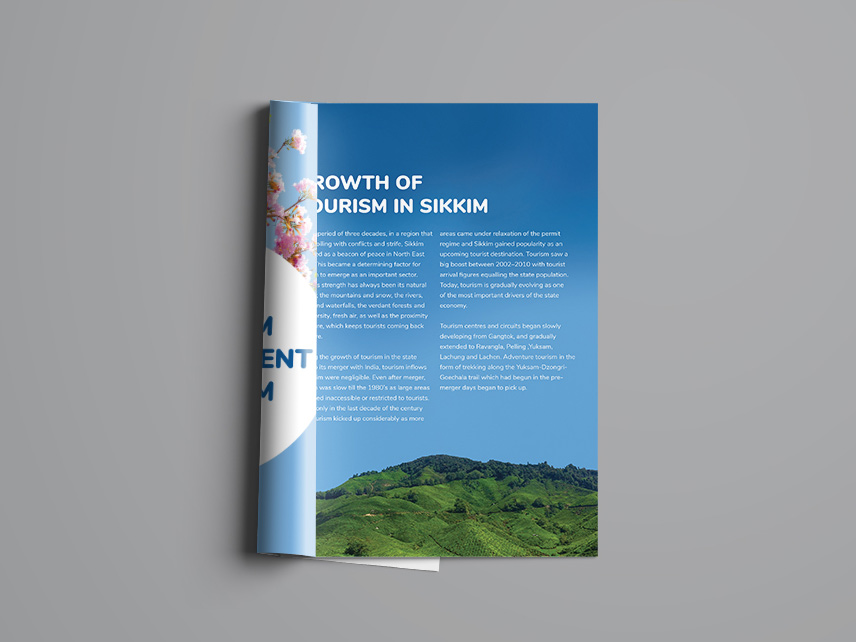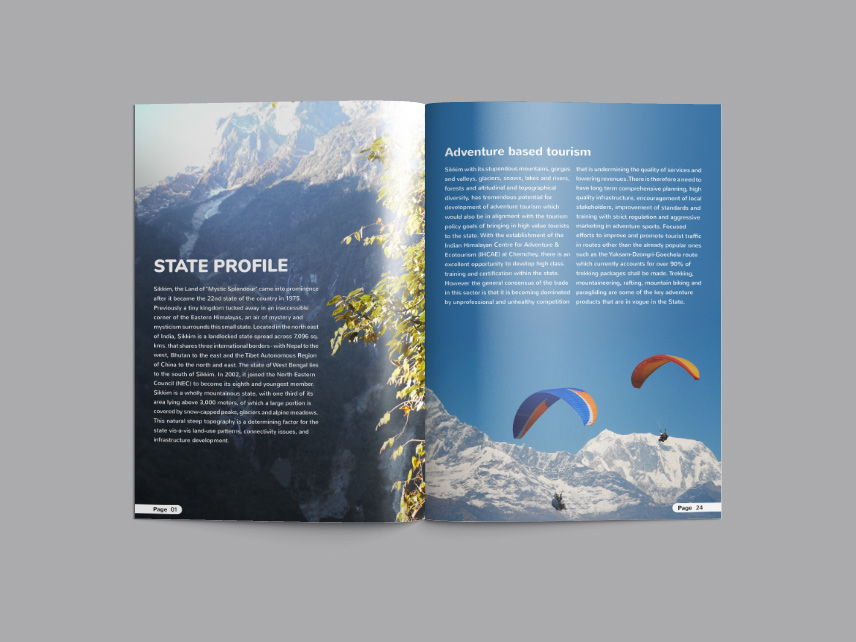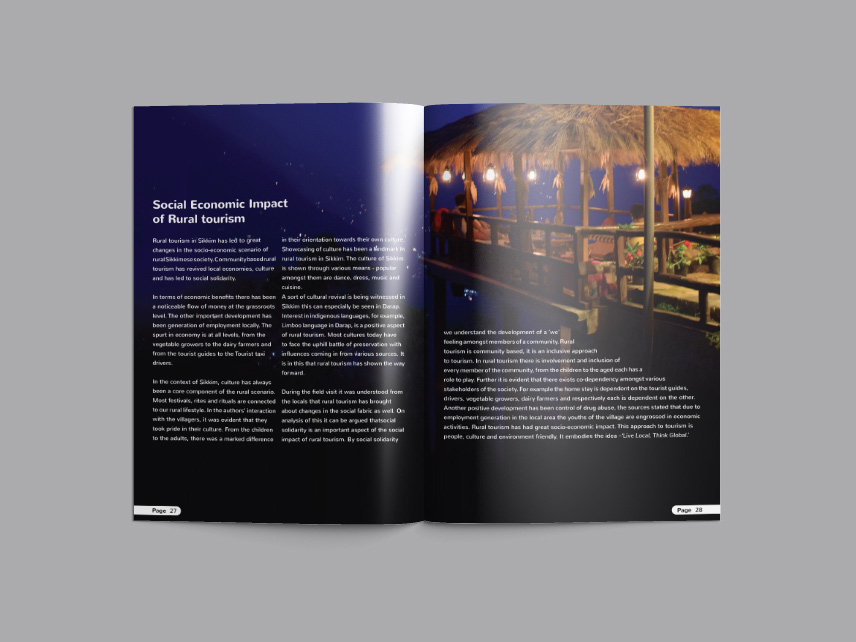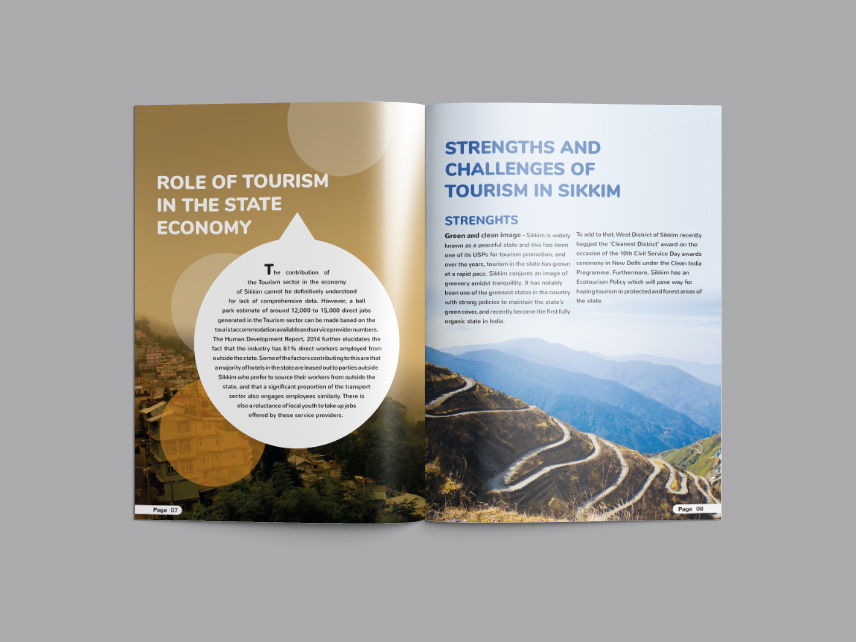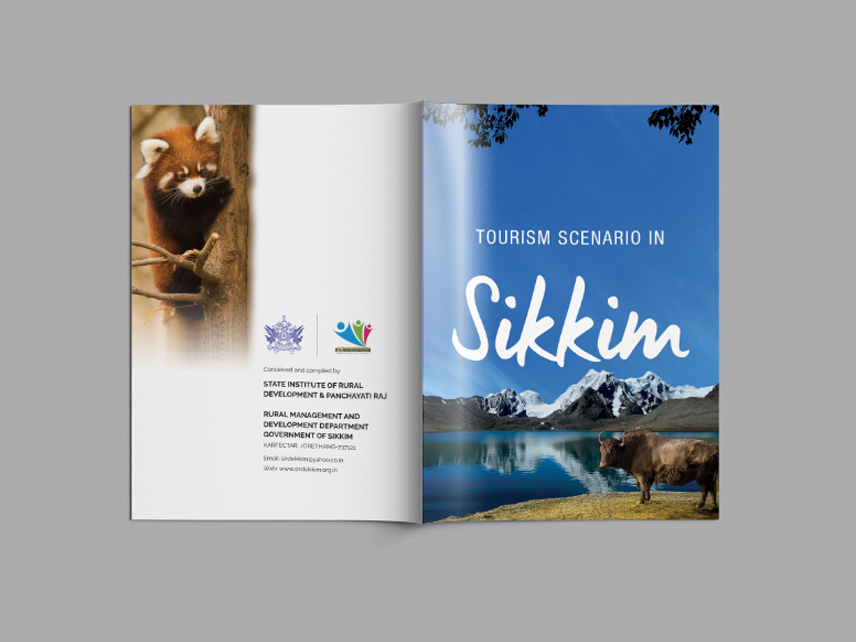 EXPERTISE:
Background:
The State Institute for Rural Development and Panchayati Raj (SIRD & PR)is one of the core distinguished institutions of the Sikkim State with the objective of becoming a regional training centre in the matter of conducting training programmes in community development.
RURAL TOURISM SCENARIO IN SOUTH & WEST SIKKIM
Sikkim, the Land of "Mystic Splendour" came into prominence after it became the 22nd state of the country in 1975. Previously a tiny kingdom tucked away in an inaccessible corner of the Eastern Himalayas, an air of mystery and mysticism surrounds this small state. Located in the north east of India, Sikkim is a landlocked state spread across 7,096 sq. kms. that shares three international borders – with Nepal to the west, Bhutan to the east and the Tibet Autonomous Region of China to the north and east. The state of West Bengal lies to the south of Sikkim. In 2002, it joined the North Eastern Council (NEC) to become its eighth and youngest member. Sikkim is a wholly mountainous state, with one third of its area lying above 3,000 meters, of which a large portion is covered by snow-capped peaks, glaciers and alpine meadows. This natural steep topography is a determining factor for the state vis-a-vis land-use patterns, connectivity issues, and infrastructure development.